SHARING THE LATEST TANGO2 RESEARCH & BROADENING OUR RESEARCH NETWORK
Led by leading TANGO2 deficiency disorder (TDD) researchers and healthcare professionals, this symposium provides a program of information-rich sessions spotlighting current research efforts propelling scientific advancements in TDD. This agenda will also underscore recent progress in TDD clinical care, including prospective recommendations for TDD therapeutic approaches, thereby ensuring learners are on the cutting edge of TDD treatment and management.
We welcome researchers, scientists, medical professionals and families directly affected by TANGO2 deficiency disorder. At the conclusion of the symposium, participants should be able to:
Describe the current TANGO2 deficiency disorder research landscape and its clinical relevance
Evaluate the clinical recommendations and pertinent published literature on TANGO2 deficiency disorder to assess its current understanding and diagnostic approaches
Evaluate and identify when to refer patients with TANGO2 deficiency disorder to research or clinical experts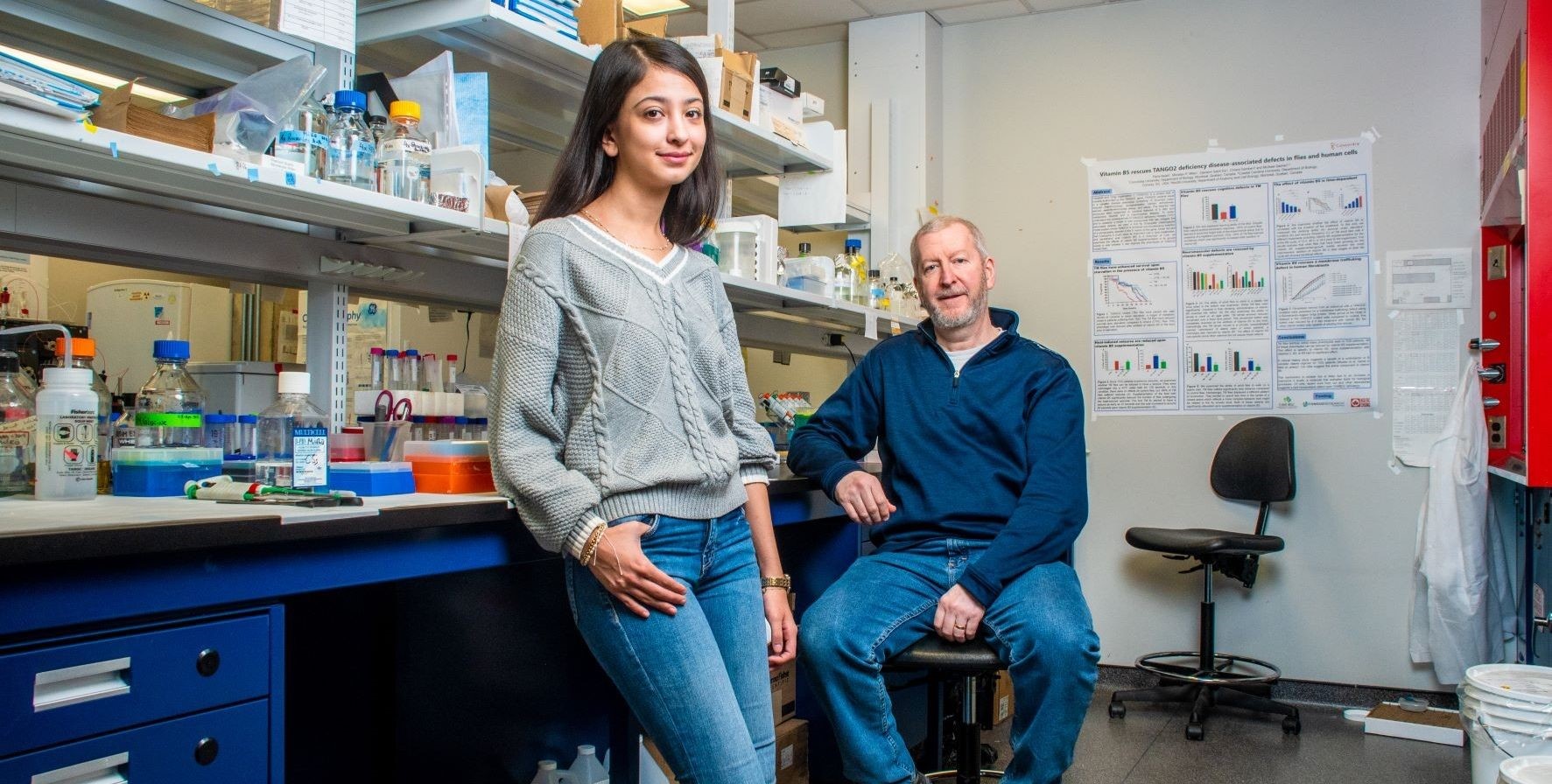 9am  Founder's Welcome – Kasha Morris
9:05am  The Role of Reactive Oxygen Species in TANGO2 Deficiency Disorder – Sarah Sandkuhler, MD, PhD (cand)
9:40am TANGO2 functions at the level of acyl-CoA metabolism – Agustin Lujan, MD, PhD
10:10am  Modeling TDD through TANGO2 Patient Derived Induced Pluripotent Stem Cell Cardiomyocytes For Therapeutic Screening – Joshua Meisner, MD
BREAK
10:55am A TANGO2 Deficiency Disorder Natural History Study Update & It's Clinical Relevance** – Christina Miyake, MD, MS, MPH
11:25am Paths to treatment: Enabling Preclinical Therapeutic Development for Rare Diseases** – Elizabeth Ottinger, PhD
11:55am  TANGO2 Deficiency Disorder Abnormal Movement Disorder Assessment & Classification** – Samuel Mackenzie, MD, PhD
12:25pm  Towards an understanding of the therapeutic value of vitamin B5 in TANGO2 Deficiency Disease** – Michael Sacher, PhD
12:55pm  T2RF Next Steps – Deena Chisholm, MPH, CHES and Lilei Zhang, MD, PhD
*Agenda is subject to change, event is hosted in EST
**Family Friendly Presentation
This activity has been planned and implemented in accordance with the accreditation requirements and policies of the Accreditation Council for Continuing Medical Education (ACCME) through the joint providership of Baylor College of Medicine and Tango2 Research Foundation. Baylor College of Medicine is accredited by the ACCME to provide continuing medical education for physicians.
Baylor College of Medicine designates this live activity for a maximum of 3.50 AMA PRA Category 1 Credits™. Physicians should claim only the credit commensurate with the extent of their participation in the activity.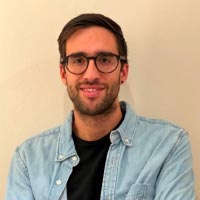 Agustin Lujan, MD, Ph.D. received an MD from the National University of Cuyo (Argentina) and a Ph.D. in the laboratories of Prof. Maria Teresa Damiani (IMBECU, Argentina) and Prof. Gabriel Rabinovich (IBYME, Argentina). His doctorate thesis was on the role of Galectin-1 in the sexually transmitted infection caused by Chlamydia trachomatis. Agustin joined the laboratory of Prof. Vivek Malhotra at the Center for Genomic Regulation in Barcelona, Spain. Agustin's study as a postdoc is funded by postdoctoral fellowships from EMBO (2022-2023) and Marie Curie (2023-2025). His research suggests that TANGO2 is involved in acyl-CoA metabolism, thereby controlling the cellular levels of various lipids and mitochondria functions. He is passionate about science, technology, and education, particularly related to new health technologies and triple-impact projects.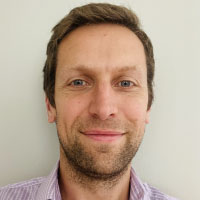 Samuel Mackenzie, MD, PhD is a pediatric neuromuscular specialist and Assistant Professor of Neurology at the University of Rochester Medical Center. There, he treats children with a variety of genetic disorders of the peripheral nervous system and runs an active laboratory focused on the development of gene-targeted therapies for rare neuromuscular diseases. Dr. Mackenzie utilizes a cross-models approach to answer challenging questions related to disease mechanisms and treatment responses and currently works with nematodes, mice, patient-derived cells, and human subjects. TANGO2 has been a major focus area of his lab, and he has been a member of the T2RF's Research Committee since 2021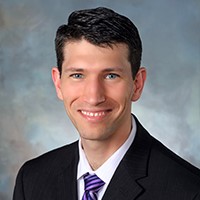 Joshua Meisner, MD, is an early stage clinician scientist in pediatric cardiology at the University of Michigan Congenital Heart Center. He specializes in cardiovascular genetics with multidisciplinary collaborative clinics in RASopathies, cardiomyopathies, connective tissue diseases, and neuromuscular disorders. His translational science laboratory focuses on the mechanisms of MYBPC3 related hypertrophic cardiomyopathy and TANGO2 deficiency disorder utilizing induced pluripotent stem cell cardiomyocytes and novel mouse models. He loves the TANGO2 families he has cared for and supports the foundation through his work on the research committee in addition to his research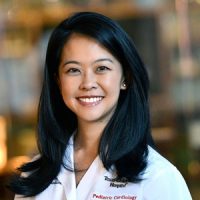 Christina Miyake, MD, MS, is an Associate Professor in the Departments of Pediatrics at Texas Children's Hospital and Molecular Physiology and Biophysics at Baylor College of Medicine. She also serves as the Director of the Cardiovascular Genetics Inherited Arrhythmias Clinic. She specializes in the care of pediatric patients and families
with inheritable arrhythmia disorders. Dr. Miyake is actively involved in clinical and
translational research and is currently funded through the NIH. Her goal is to identify genes that cause arrhythmia disorders and improve the quality of care and outcomes among patients worldwide. She is one of the investigators at Baylor who first described the TANGO2 disorder in 2016.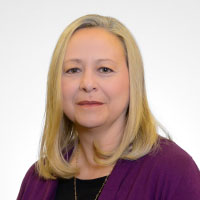 Elizabeth Ottinger, PhD, is the Acting Director of the Therapeutics Development Branch (TDB) in the National Center of Advancing Translational Sciences (NCATS) at the National Institutes of Health (NIH). She manages both the Therapeutics for Rare and Neglected Diseases (TRND) and the Bridging Interventional Gaps (BrIDGs) programs that provide in-kind resources to help researchers translate molecules from the bench to bedside.
Over the past 13 years, she has led multiple collaborative projects involving public- private partnerships to advance small molecules and biotherapeutics through pre- clinical and early clinical development for the treatment of rare and neglected diseases. Currently, she is managing the preclinical development team for the Platform Vector Gene Therapy (PaVe-GT) program, a platform to improve the accessibility of AAV gene therapies and accelerate drug development for rare diseases with small numbers of patients. She has also been actively involved in establishing partnerships with rare disease patient advocacy groups to facilitate the clinical development of therapeutics.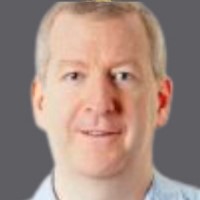 Michael Sacher, PhD is a professor in the Biology Department at Concordia University with an adjunct appointment in the Department of Cell Biology and Anatomy at McGill University. His laboratory studies the function of a number of proteins involved in rare diseases including TANGO2 deficiency disease. His laboratory was the first to show the benefits of vitamin B5 supplementation on several TANGO2 deficiency disease model systems including flies and human cells. He received a PhD in Biochemistry from McGill University and performed postdoctoral work at Yale University in the Cell Biology Department. He joined the faculty of Concordia University in 2007 and has been continuously funded by the Canadian Institutes of Health Research since then as well as by several other grants including from the TANGO2 Research Foundation. He is the author of nearly 60 peer-reviewed publications in the fields of biochemistry, cell biology and genetics.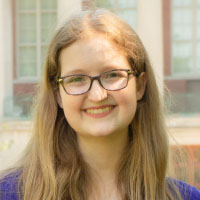 Sarah Sandkuhler is an MD/PhD candidate at the University of Rochester School of Medicine and Dentistry. She graduated magna cum laude from the University of Rochester in 2019 with a B.S. in Neuroscience and is currently a student in the laboratory of Dr. Samuel Mackenzie. Her thesis work focuses on studying TANGO2-Deficiency Disorder in a C. elegans model system.
FEES
The cost for registration is $15 for professionals. 3.5 CME credits offered
Students, Fellows & Families Free with Code SPECIALGUEST
REGISTER NOW!