ABOUT THE TANGO2 RESEARCH FOUNDATION
Our Mission
Our mission is to lead the way in finding a cure for TANGO2-related disease. We will do this by helping to fund, coordinate and guide scientific research that leads to a better understanding of how TANGO2 mutations affect people at the most basic cellular and biochemical pathway levels.
Our History
TANGO2 as a gene related to human disease was first discovered in 2016. Rapid advances in technology and techniques such as Whole Exome Sequencing (WES) have allowed researchers to identify and catalog rare genetic disorders at a faster pace than ever before. TANGO2 is extremely rare with fewer than 30 documented cases worldwide. Post diagnosis it quickly became clear to TANGO2 families that not nearly enough is known about how TANGO2 mutations affect their children at the most basic cellular, metabolic and biochemical levels. The talented and caring professionals that work hard to help the children, lack the benefit of this basic research and are doing the best they can with very limited research and data.
This is where the idea for the TANGO2 Research Foundation was born in late 2017 by two parents in Connecticut. They reached out to other families through a Tango2 Facebook group and together they formed a Foundation. It is their hope that by helping to fund, coordinate and guide the efforts of researchers, scientists and doctors, they can rapidly accelerate the understanding around TANGO2 and pave the way to future therapies and positive outcomes for loved ones.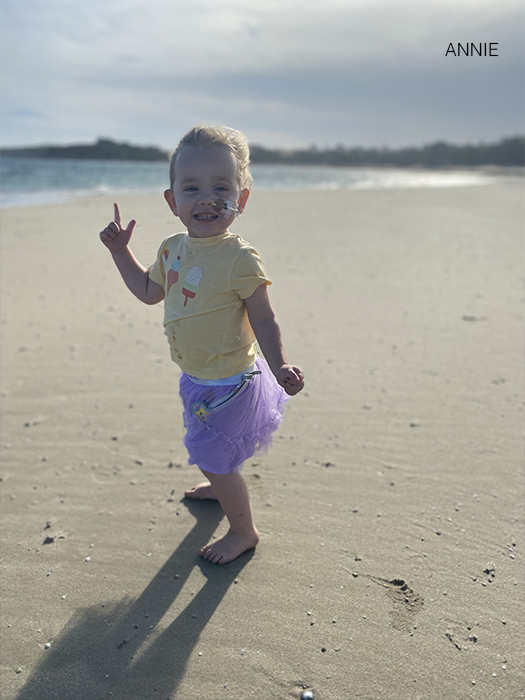 Our Leadership
Board of Directors​
The Board of Directors is an international group of parents and doctors of individuals with TANGO2 disease. They are a highly motivated group of volunteers who want to do what they can to direct and fund research on TANGO2 that will lead to a greater understanding and treatments that will improve the quality of life for individuals with TANGO2.
Our Scientific Advisory Board
Our Scientific Advisory Board is an international group of medical professionals and scientists that have an invested interest in understanding TANGO2. These volunteers are currently advising the Foundation on what the research priorities should be. They are also working towards improving the communication between families, clinicians and scientists to increase awareness and improve patient care.
ABOUT TANGO2-RELATED DISEASE
What is TANGO2?
TANGO2 is a gene on chromosome 22 (22q11.21) and stands for "​Transport And Golgi Organization" . ​It was discovered in 2016 by two centers of genetics, one in Munich and the other in Houston. It manifests when the father and mother are both healthy carriers of the recessive trait and transmit this gene to their child.
What is TANGO2-related disease?
TANGO2-related disease is not yet named but is referred to as "metabolic encephalomyopathic crises, recurrent, with rhabdomyolysis, cardiac arrhythmias, and neurodegeneration". It is also known as TANGO2-related disorder, TANGO2 disorder or TANGO2 disease.
What are the Symptoms of TANGO2-related disease?
Although there are some common symptoms and conditions across those affected by TANGO2 disease, there is also broad variability in terms of presentation and severity of them for each individual. In all cases though, the potential for rhabdomyolysis and life-threatening cardiac arrhythmia brought on by metabolic crisis is always there.
Primary Symptoms
Metabolic Crisis​: a serious condition caused by low blood sugar and the build-up of toxic substances in the blood.
Rhabdomyolysis: ​a breakdown of muscle tissue that releases a damaging protein into the blood
Cardiac Arrhythmias​: life-threatening ventricular tachycardia (fast heart rate)
Other Important Symptoms
Intellectual Disability:​ developmental delay is present in almost all individuals with varying severity
Regression:​ Loss of previously acquired motor, verbal and cognitive skills
Poor Coordination and Unsteady Gait: ​Poor coordination, unsteady gait, or clumsiness
is frequently reported in individuals who are walking
Episodic Muscle Weakness: ​recurrent episodes of muscle weakness in hands, limbs or trunk that can last minutes, hours or days
Benign Paroxysmal Torticollis (BPT): ​periods of unusual, sustained posturing of the head and neck, during which the head tilts to one side
Seizures: ​Seizures are observed in more than 75% of individuals