The TANGO2 Research Foundation supports researchers and scientists at various stages of their careers in order to advance the understanding of TANGO2-Related Disorder and basic disease mechanisms, identify innovative approaches to therapeutics, and develop  strategies that support patients living with TANGO2-Related Disorder in carrying out their activities of daily living.
For half a decade,The TANGO2 Research Foundation has been successful in carrying out its mission and funded innovative basic and clinical research conducted by talented investigators worldwide. The TANGO2 Research Foundation has awarded close to $650,000 dollars in funding since its inception, funding projects that have the potential to advance the field and have an impact on children and young adults living with TANGO2-Related Disorder as rapidly as possible.

in funding since the inception of the TANGO2 Research Foundation
Click A Research Cycle to View Corresponding Projects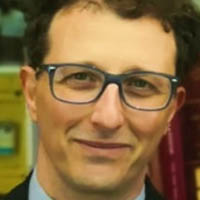 Pr Alfredo Brusco
(Co-PI)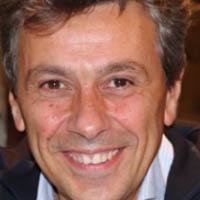 Pr Giovanni Ferrero
(Co-PI)

Understanding TANGO2 pathogenic mechanisms in hiPSCs-derived neurons
Abstract – TANGO2 gene is associated with an autosomal recessive disorder characterized by recurrent metabolic encephalomyopathic crises with rhabdomyolysis, cardiac arrhythmias, and neurodegeneration (MIM #616878). Despite the scientific efforts, pathogenic mechanisms underlying TANGO2-related disease are still largely unknown, as well as the reasons behind the pleiotropic nature of the syndrome and the significant clinical variability among patients.
Because an important lack of knowledge relates to the impairment of the neurological compartment, our work will focus on investigating the role of TANGO2 in neurons and provide initial insights into the genetic bases of the disease clinical variability.
We will generate human induced pluripotent stem cells (hiPSC) from fibroblasts of two siblings with the same TANGO2 genotype, but clinically discordant (one affected by a severe, the other by a mild/inapparent form). Patients-derived hiPSC will be used to obtain neuronal progenitor cells (NPC) and mature neurons in vitro. Using these cells, we will study cellular morphology and vitality, and perform a transcriptome analysis, comparing the two siblings with healthy control subjects. In addition, we will perform exome sequencing of patients' DNA, to better investigate the potential impact of variants in genes for TANGO2-related proteins. With our project, we will combine next generation sequencing technologies (exome sequencing and transcriptome) and innovative in vitro models (hiPSCs-derived NPC and neurons), to shed light on altered pathways in neurons and the mechanism behind the different severity degrees observed in patients, potentially identifying genetic modifiers of the disease.
Lay Summary – This work will provide new insights into the pathogenesis of TANGO2 disease. We will develop in vitro tools to study the disease, namely hiPSC and hiPSC-derived neuronal progenitor cells (NPC) and mature neurons from two clinically discordant TANGO2-affected siblings. Using morphologic and transcriptome analyses, we will provide insights into the role of TANGO2 in the brain, improving the knowledge on the network of TANGO2 gene interactions and pathways. Finally, we will obtain data to start understanding variable expressivity of this disease.
Single Institution Award: $25,000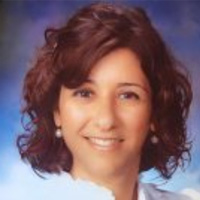 Lina Ghaloul-Gonzalez, MD
(PI)
Investigating the effect of mitochondrial stabilizing compounds on TANGO2 deficient cells
Abstract – TANGO2 deficiency is an autosomal recessive disorder caused by mutations in the TANGO2 gene. Under stress/illness patients with TANGO2 deficiency can develop acute metabolic crisis, rhabdomyolysis and/or cardiac arrhythmias. Genotype/phenotype correlations have been poor with significant inter and intra-familial variation, suggestive of the existence of gene modifiers leading to diversity in clinical presentation. There is not much known about the pathophysiology of the disease. Functional studies including ours revealed that TANGO2 protein is present in mitochondrial extracts of control cells. Additionally, we were able to demonstrate that patient derived TANGO2 deficient cells have dysfunction of mitochondrial energy metabolism. However, we were unable to do any immunofluorescence staining studies (IF) for subcellular localization of TANGO2 due to the lack of specific TANGO2 antibodies that are suitable for use for IF studies. I hypothesize that TANGO2 is present in different subcellular compartments and plays a role in protein transportation/trafficking between organelles. In addition, I hypothesize that disruption of TANGO2 in patients with missense variants leads to toxic accumulation of it in one or more cellular compartments. To test this hypothesis, we need to generate specific TANGO2 antibodies that are suitable to be used for IF studies. We have started the process of purifying TANGO2 protein to be used for antibody production. In addition, due to the previous studies including ours showing mitochondrial dysfunction, I will be studying the effect of mitochondrial stabilizing compounds on mitochondrial function in patient cells.
Lay Summary – How defects in the TANGO2 gene cause disease is unknown. Our previous studies have shown that patient cells have an impaired ability to make energy, possibly related to transport of critical proteins into mitochondria, the powerhouse of cells. Studies on TANGO2 protein have been hindered by the lack of a good antibody that recognizes the protein in lab experiments. In this project, I propose to generate TANGO2 antibodies for lab studies. I will also test possible drugs to treat TANGO2 deficiency in cell studies as a necessary first step for studies in patients.
Single Institution Award: $25,000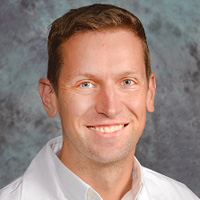 Samuel Mackenzie, MD, PhD
(PI)
Remote Assessment of Abnormal Movements in TANGO2 Deficiency Syndrome
Abstract – Fundamental questions remain surrounding the clinical manifestations of TANGO2 deficiency syndrome (TANGO2- DS). There are multiple accounts of children experiencing episodes of fatigue, weakness, and fussiness early in life that were not accurately classified at presentation, leading to delayed diagnosis of the condition and, by extension, a lack of appropriate treatment. Retrospective case series of patients with TANGO2-DS reveal that about 50% of patients experience movement disorders (ataxia, dystonia, etc.) at some point in their lives. The true prevalence is likely higher due to underreporting and underdiagnosis. As no study to date has specifically examined movement disorders in TANGO2-DS, this project aims to improve collective understanding of the range of abnormal movements and other behavioral episodes observed in this condition by remote video assessment. To accomplish this, families will submit videos to us via a secure platform, and a team of pediatric movement disorder neurologists will review these videos and characterize the events by phenomenology. Finally, we will explore how different movement phenomenologies may correlate with other disease characteristics (e.g., types of variants in the TANGO2 gene, context of situation in which event occurred, alleviating/exacerbating symptoms). Information about additional characteristics will be collected by online surveys and/or phone interviews with parents and care providers. This work has the potential to improve TANGO2-DS diagnosis rates, inform our pathophysiological understanding of the disease, and contribute to clinical trial readiness as we move toward potential treatments for TANGO2-DS in the not-so-distant future.
Lay Summary – Abnormal movements experienced by children with TANGO2-deficiency syndrome (TANGO2-DS) are known to occur fairly commonly, though to date, no group has comprehensively characterized them. Based on published and anecdotal reports, such movements might include episodes of imbalance, wobbly gait, poor coordination, tilting to one side, or limb stiffness. In many cases, the medical team is unable to provide a clear diagnosis for these events, leaving families with uncertainty about how to manage symptoms. Accurately identifying these abnormal movements may be the first step towards making a diagnosis of TANGO2-DS or creating a treatment plan. It may also provide clues as to what is happening in the disease. In this study, a panel of pediatric movement disorder specialists will review videos of children with TANGO2-DS. They will then decide what to call each of the movements in medical terms. Additionally, they will use information obtained from surveys to determine how other features (e.g., abnormalities in the TANGO2 gene, situation in which an event occurred, and factors that make symptoms better or worse) affect why or when these movement events occur.
Single Institution Award: $12,500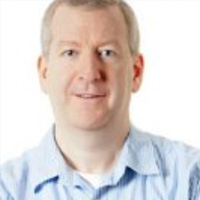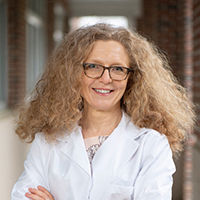 Chiara Gamberi, PhD
(Co-PI)
Exploring a novel TANGO2 interacting partner as a new
mechanism for the role of TANGO2 disease
Abstract – Mutations in TANGO2 result in illness- or diet-induced rhabdomyolysis, life threatening cardiac arrhythmias, lactic acidosis and metabolic crises. While TANGO2 was originally suggested to function in membrane trafficking, we and others have shown it localizes to mitochondria. More recently, we have identified a novel interacting partner of TANGO2. This putative interactor is involved in regulating acyl-CoA levels in a cell. Furthermore, fruit flies with a TANGO2 mutation show reduced mobility and reduced survival upon starvation which is partially rescued by vitamin B5, a precursor of CoA. In this proposal we will focus on the physiological relevance of this novel interactor and its consequence on fatty acid/energy metabolism. We will examine if stress increases the interaction and if dysfunctional TANGO2 affects the interacting protein activity upon stress. The interaction will be examined in both mouse and human myotubes as a muscle model system, utilizing either a TANGO2 knockout or naturally occurring human TANGO2 pathological variants. We will also examine the interaction in a reconstituted in vitro system with purified components. The fruit fly model system will be used to probe how TANGO2 affects CoA and lipid metabolism. We will also generate flies expressing human TANGO2 to study genetic and molecular interactions in vivo and establish a model for testing hypotheses derived from the mammalian and in vitro studies and efficiently test pharmacological interventions. Together, this will provide a powerful system to address functional consequences of the first TANGO2 interactor identified to date.
Lay Summary – We have discovered a novel interacting partner of TANGO2. The putative partner influences the pool of fatty acids that can be utilized by the cell to produce energy. We suspect that TANGO2 negatively regulates this protein to allow for persistence of the pool of available fatty acids. Thus, individuals with TANGO2 mutations will suffer from an energy imbalance. Our studies will explore this hypothesis using human and mouse muscle cells, in vitro biochemical studies as well as fruit fly genetics and physiological assays.
Multi-Institutional Award: $50,000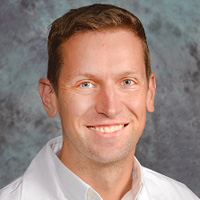 Samuel Mackenzie, MD, PhD
(PI)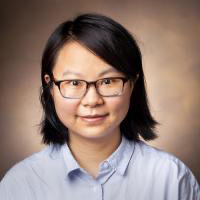 Investigating the role of reactive oxygen species in TANGO2 deficiency syndrome
Abstract – TANGO2 deficiency syndrome (TANGO2-DS) is a phenotypically heterogeneous, autosomal recessive condition characterized by episodic rhabdomyolysis, metabolic crises, developmental delay, seizures, movement disorders, and cardiac arrhythmias. Many researchers have speculated that TANGO2-DS shares a common pathophysiological basis with fatty acid oxidation disorders given the phenotypic overlap observed in patients; however, the function and localization of the TANGO2 protein remains poorly understood. In this study, we will investigate the possibility that TANGO2 is implicated in the production or processing reactive oxygen species (ROS), small molecules that are known to impair bioenergetic function at high concentrations. Using healthy myotubes and cardiomyocytes, we will determine what other proteins TANGO2 may interact with to perform its role in mitigating ROS-mediated pathology. In TANGO2-deficient cells, we will also determine the effect of different substrate conditions on oxygen consumption rate, energy production, levels of ROS, contractility, and viability. If ROS are implicated as the basis for TANGO2-DS as a result of this work, our findings will prompt additional studies employing targeted therapeutics (e.g., ROS scavengers) with the aim of lessening or rescuing the disease phenotype. 
Lay Summary – The clinical and laboratory features of TANGO2 deficiency syndrome (TANGO2-DS) suggest that the breakdown of fats in cells may be impaired in some way. This study will use human cells to investigate whether reactive oxygen species (ROS), which are generated when energy is produced in mitochondria and are known to cause cell damage at high levels, are relatively increased in TANGO2-DS when cells are forced to use various forms of fat as fuel. An absence of TANGO2 protein may result in more ROS being produced or less ROS being cleared, and we will explore both of these possibilities. We will also try to identify other proteins that TANGO2 may interact with in healthy cells to perform its function(s).
Multi-Institutional Award: $50,000
Joshua K. Meisner, MD
(PI)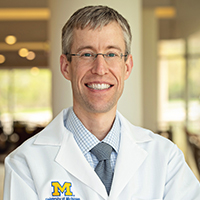 Platform for Screening Potential Treatments of TANGO2 Related Disease through TANGO2 Patient Derived Induced Pluripotent Stem Cell Cardiomyocytes and In Vivo Modeling
Abstract – TANGO2-related metabolic encephalopathy and arrhythmia (TRMEA) is a disorder caused by homozygous loss of function mutations in TANGO2, which is characterized by recurrent metabolic crises with severe cardiac consequences and neurologic symptoms. The clinical course of TRMEA after diagnosis is poor with a high frequency of sudden cardiac death and with no currently available treatments. Therapy development requires pre-clinical models for in vitro and in vivo testing on a clinically relevant phenotype, but there are no reported models to date that replicate the cardiac effects of TRMEA. Given the severe cardiac disease in patients, we will develop in vitro and in vivo models for testing potential therapies in two aims. In aim 1.1, we will first utilize cardiomyocytes differentiated from TRMEA patient induced pluripotent stem cells (iPSCs) and CRISPR-Cas9 edited knock out iPSCs on our novel human cardiac muscle bundle system to quantify the contractile and electrophysiologic dysfunction caused by loss of TANGO2 under metabolic stress. In aim 1.2-1.3, we will then use this system as high-fidelity testbed to assess rescue of cardiac defects with (1.3) AAV mediated gene therapy and (1.2) a focused set of pharmacologic therapies that have been proposed for use in TRMEA. Aim 2 will, for the first time, characterize cardiac defects in a TANGO2 knock out mouse model for subsequent translation of our results from aim 1 into an in vivo model. Together, these models will create the necessary bridge for translation of potential therapeutic targets in TRMEA to clinical care. 
Lay Summary – TANGO2-related metabolic encephalopathy and arrhythmia (TRMEA) results in recurrent events often causing severe damage to the brain and heart. There is a critical need to develop treatments for this devastating disease that currently has no available treatments. Since TRMEA events have a severe effect on the heart, we will use our established model of heart muscle tissues "in a dish" to test the ability of gene therapy to rescue abnormal heart function with loss of TANGO2. These tissues additionally allow for testing of selected currently available drug therapies that have been proposed for use in TRMEA and the study will be combined with the first characterization of cardiac defects in a TANGO2 knock out mouse.
Single Institution Award: $25,000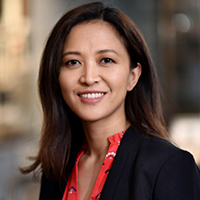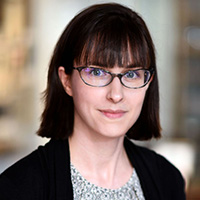 Lindsay Burrage, MD, PhD
 (Co-PI)
Deciphering the mechanisms of TANGO2-deficiency induced cardiac arrhythmogenesis
Abstract – TANGO2-related metabolic encephalopathy and arrhythmia (TRMEA) is a recently described autosomal recessive disorder associated with biallelic TANGO2 variants. Individuals with TRMEA have a wide range of cardiac phenotypes including cardiac arrhythmias and cardiomyopathy, which may be life-threatening. The molecular mechanisms underlying the development of cardiac arrhythmias in the context of TANGO2-dysfcuntion remains elusive. The goal of this project is to understand the function of TANGO2 in cardiomyocytes and elucidate the molecular underpinnings of arrhythmia development in the Tango2 knockout mouse model. We will use a multidisciplinary approach to test the overall hypothesis that TANGO2-deficiency directly plays a causal role in the cardiac arrhythmogenesis. We will focus on the role of altered protein trafficking in the ion channel dysfunction due to the TANGO2-deficiency. The outcome of this study will provide a rationale to develop more effective therapeutics targeting the root cause of arrhythmia development in individuals with TRMEA.
Lay Summary – TANGO2-related arrhythmia is a rare genetic disorder caused by mutations in the TANGO2 gene. Affected individuals experience irregularities in the rhythm of the heart (arrhythmias), often triggered by fasting. Current treatment is aimed at the specific symptoms present in affected individuals. To develop a better treatment requires the understanding of the causal mechanisms that lead to the increased susceptibility to arrhythmia in the context of TANGO2 deficiency. Our research will utilize a mouse model of TANGO2-deficiency and investigate the molecular and cellular events that promote the arrhythmia development in the animal model, which could shed light on the optimal target for preventing and treating the arrhythmias in individuals with TANGO2 deficiency.
Single Institution Award: $25,000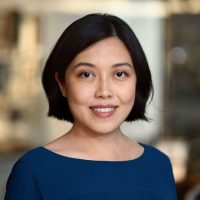 Lilei Zhang, PhD
(Co-PI – BCM)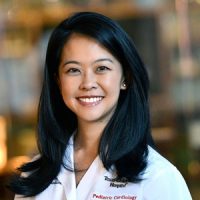 Christina Miyake, MD MS
(Co-PI BCM)
Determine the molecular basis and the metabolic predisposition to TANGO2 crises using human induced pluripotent stem cell differentiated cardiomyocytes
Children with TANGO2 disease have multi system diseases, however, the heart disease is the major cause of death. The heart appears healthy at baseline, yet during crises electrical abnormality (arrhythmia) occurs and it is often resistant to standard therapy, which can cause lethality. Thus, understanding the mechanistic nature of these episodes, can help us design treatment strategies to minimize the chance of them happening and terminating these crises when they do occur.
With the support from the TANGO2 foundation, we have generated a single iPSC-CM (induced pluripotent stem cell differentiated cardiomyocytes) cell line from a patient with the common exon 3-9 deletion. These beating heart cells recapitulated the electrical abnormalities of TANGO2 patients in crises and importantly, we found the electrical abnormalities can be fully corrected by re-expressing normal TANGO2 in these cells. We believe this is the first cardiac model that faithfully recapitulate the condition of the TANGO2 patients and holds great potential to decipher disease mechanism and test promising treatment.
In the current proposal, we will generate isogenic (TANGO2 mutation corrected) controls of 3 additional patient iPSC lines carrying different mutations in TANGO2 gene. Then we will differentiate these iPSC (patient cells and their matching controls) into CM and investigate channel activities and trafficking as well as possible metabolic triggers for arrhythmia.
At the completion of the current proposal, we hope to confirm the molecular etiology of arrhythmia is due to trafficking defect of channels and identify potential metabolic stressors that induces arrhythmia as well as potential treatment strategies.
Lay Summary – We created human heart cells from one TANGO2 patient and showed that these beating heart cells in the dish is an effective cellular model for the heart disease in human patients with TANGO2 disease. In this proposal, we will make 3 additional TANGO2 patients and their matching control cells into heart cells and expand on the findings we had from the first patient. This allows us to validate the results in different TANGO2 cells and apply our work to all TANGO2 patients in the future. We will determine the reason of irregular heart rhythm during crises. By doing this, we will gain insights on both how to terminate these crises and how to avoid them. Our platform also allows us to test treatment including drugs and dietary supplements. The molecular mechanism we discover in the heart cells may also provide useful information for other organ systems. The studies proposed here will position us well for larger fundings from the NIH for more in-depth mechanistic studies and potential clinical trials in the near future.
Single Institution Award: $148,000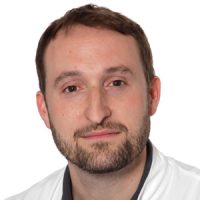 Felix Distelmaier
MD (Co-PI)
Michael Sacher
PhD (Co-PI)
Characterization Of Human TANGO2: From Biological Function To Therapeutic Strategies
All human cells have a number of different compartments that include the nucleus, the endoplasmic reticulum and mitochondria to name a few. Each of these compartments has a unique set of proteins that give the compartment specific functions. Yet, compartments receive material from other areas of the cell in a process referred to as membrane traffic. Our research programs have focused on the consequences of mutations in human genes that affect mitochondrial function and membrane traffic. A prerequisite to devising a treatment plan for individuals with specific gene mutations is knowing what the affected protein does in a cell. In our current TANGO2 research project we focus on the cell physiological consequences of human TANGO2 deficiency. Our experimental approaches include live-cell-imaging, biochemical assays, metabolite profiling, proteomic analysis, and a large-scale chemical screening platform for drug discovery. One of our main interests is the elucidation of the cellular location of TANGO2 and the factors that influence this location. Moreover, we aim to gain more insights into the influence of TANGO2 on cellular energy metabolism as well as on membrane trafficking pathways, particularly between the endoplasmic reticulum and the Golgi. In this context we also hope to identify interaction partners of the TANGO2 protein, which would be of great help in understanding the biological function of TANGO2. Finally, we will apply a drug screening platform to search for chemical compounds that influence TANGO2 function and are able to mitigate the effects of TANGO2 deficiency.​
Multi-Institution Award: $50,000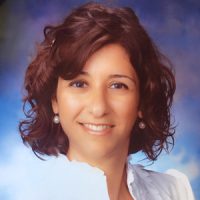 Lina Ghaloul-Gonzalez, MD
(Co-PI)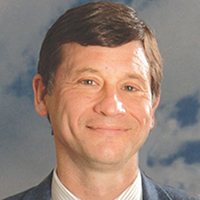 Jerry Vockley, MD, PhD
(Co-PI)
Investigating the main function of TANGO2 and its role in mitochondrial dysfunction
TANGO2-related disorder is a genetic disorder caused by changes that inactivate both copies of the TANGO2 gene. While these changes have been identified in affected children, how they cause the characteristic symptoms of this disorder is unknown. Importantly, even patients who have the exact same mutation can have symptoms that vary from mild to severe for reasons that are unknown. TANGO2 is speculated to transport newly produced proteins in the cell to their final functional location. However, studies of this process have been limited. In preliminary experiments, I have shown that the ability of TANGO2 deficient cells (cells lacking TANGO2 protein from patients) to generate energy from mitochondria (the energy producing part of the cell) is impaired. I speculate that this defect arises from impaired transport of proteins necessary for normal mitochondrial function. It is important that once proteins are made, they are directed to the correct location in cells. My experiments will examine the normal location of TANGO2 protein in cells, and how that location is affected by mutations in TANGO2. Further studies will characterize energy production caused by TANGO2 mutations. In sum, these experiments will help us better understand the consequences of TANGO2 deficiency on the body and develop novel treatments for the disease.
Single-Institution Award: $25,000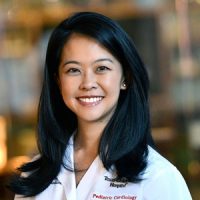 Christina Miyake, MD MS
(Co-PI BCM)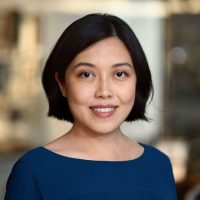 Lilei Zhang, PhD
(Co-PI – BCM)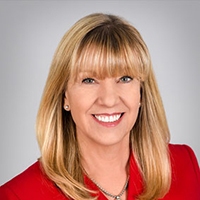 Diana Milewicz, MD PhD
(Collaborator – UT Health Sciences)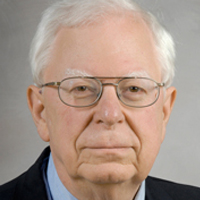 Heinrich Taegtmeyer, MD PhD
(Collaborator -UT Health Sciences)
Creation of TANGO2 Patient-Derived Induced Pluripotent Stem Cells and Induced Pluripotent Stem Cell Differentiated Cardiac Myocytes to Gain Insights into the Molecular Basis of Cardiac Arrhythmia and Cardiomyopathy in TANGO2 Disease.
TANGO2 families have helped contribute to the natural history study and based on this data we have determined that metabolic crisis are triggered predominantly by illness, decreased oral intake, and heat. While the symptoms of TANGO2 disease are similar to mitochondrial and fatty acid oxidation disorders, the mechanism and role of TANGO2 remains unknown. We believe that understanding the mechanism behind TANGO2 may be best studied by looking at the heart because the heart is affected in all children during crisis and because it demonstrates the most severe effects. We believe that TANGO2 may play an important role in maintaining energy for cardiac cells. Stressors such as fasting or heat affect protein function in the heart. Ion channels are critical for the heart to beat normally and they maintain electrolyte balance in the heart cells. When alterations occur, this can lead to QTc prolongation, a hallmark of TANGO2 crisis, and heart failure, another new finding we are beginning to see.
Our study has 3 aims. First we will create induced pluripotent stem cell (iPSC) line that will be used for this study but can be used in future studies looking at all different organ systems. Second we will use the iPSC cells to create human heart cells. And lastly we will take these heart cells and put these cells under different stressors that are known to trigger crisis in TANGO2 children (example: we will "fast" the cells, denying the cells sugar and we will place the cells under heat). We will then study the effects that these stressors produce. We will specifically look to see how these stressors affect the cells metabolism, the ECG and heart function using specialized equipment in the Zhang lab. Then we will try and "rescue" the cells by adding certain nutrients and vitamins to see if we can reverse the effects.
The first aim of this study which uses fibroblasts from a TANGO2 child to create induced pluripotent stem cells will not only provide the foundation for us to study heart cells in this study but this will also provide the ability for other researchers in the future to study the different organs affected by TANGO2. This iPSC cell is a specialized cell that is the precursor cell for all cells within the body. By using an actual TANGO2 child's cells, we will essentially be recreating the cells from that child's body with all of their specific genetic information. These cells therefore, when studied, will provide insights into that specific child but the information can be generalized to other children with the same genetic change.
Single Institution Award: $25,000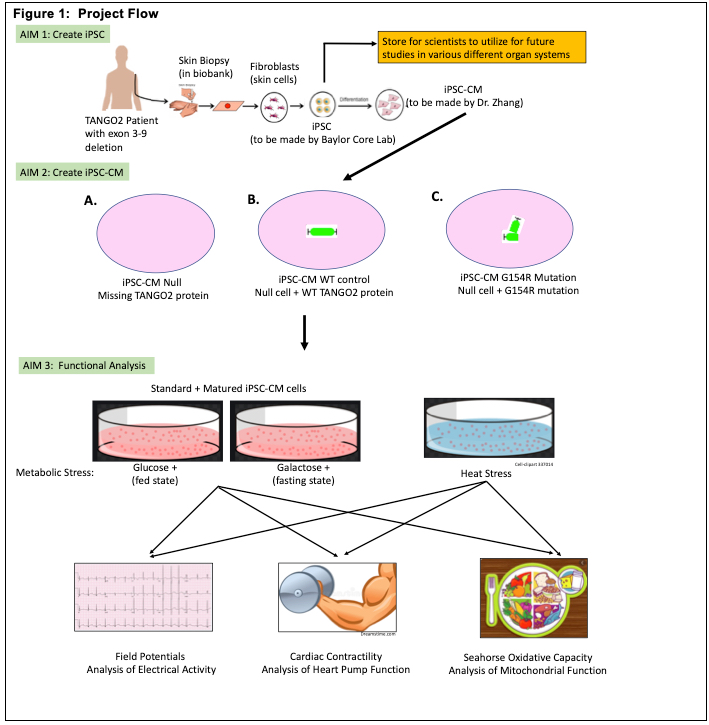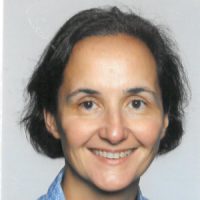 Pascale de Lonlay, M.D., PhD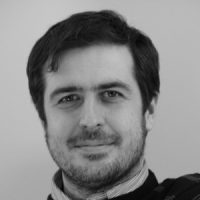 Deciphering the physiopathology of TANGO2 disease in human myoblasts and a novel zebrafish model
Rhabdomyolysis (RM) is an acute injury of skeletal muscle that results from environmental or congenital causes. TANGO2 is a recently discovered gene, whose mutations have been identified as a major cause of RM associated with encephalopathy. At the cellular level, TANGO2 protein presumably regulates the organization of the Golgi apparatus and the endoplasmic reticulum (ER), as well as mitochondrial function. In two different, but related monogenic disease leading to RM flares, our team has found that muscle cells exhibiting abnormal ER functions lead to an excessive inflammatory cascade. This can be caused partially due to defective lipid membranes. Given our findings in those two diseases, and state of the art in TANGO2 disease, we propose that perturbed vesicular ER/Golgi transport and/or mitochondrial functions from TANGO2 mutations contribute to the symptoms.
In order to follow our hypothesis, and to be able to find a potential treatment, we need good cellular and animal models that complement each other to study the disease. Zebrafish has emerged as an excellent model to study neurological, cardiac, and metabolic diseases that appear in humans. Our team has large experience on the study of the pathophysiology of neurological diseases such as ALS in zebrafish. Furthermore, zebrafish larvae serve as a great platform to screen medicines in a multi-well format, such that several medicines can be analyzed at the same time. Thus, we envision to create a mutant TANGO2 zebrafish using genetic engineering techniques (transient morpholino-mediated knockdown and stable CRISPR/Cas9 lines), in order to have a full organism model where we can, at the same time, do molecular investigations and screen medicines.
Taken together, combining molecular studies in primary human muscular cells and evaluating physiological parameters in TANGO2 mutant zebrafish, we expect to set the basis for the translation of potential drugs to higher vertebrates to protect patients from inevitably RM and neurological regression during febrile illness.
Multi-Institution Award: $50,000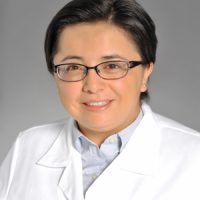 Claudia Soler-Alfonso, M.D., F.A.C.M.G.
Untargeted metabolomics in patients with TANGO2-related metabolic encephalopathy and arrhythmias.
TANGO2-related metabolic encephalopathy and arrhythmias is a severe medical condition presenting with muscle weakness, delayed developmental milestones, abnormal heart rhythms, and seizures. Patients can also present with life-threatening emergencies known as "metabolic crisis". Individuals experiencing a metabolic crisis show low blood sugars, increased lactic acid, and increased ammonia levels in their blood. We do not understand the triggers and mechanisms behind the metabolic crisis. At our metabolic center, we observed strong similarities in patients with a TANGO2 metabolic crisis and metabolic crisis in patients unable to process fats in their diets due to specific genetic defects known as fatty acid oxidation disorders. However, standard biochemical tests in patients with TANGO2 do not show the same kinds of typical abnormalities seen in patients with fatty acid oxidation disorders. We do know, however, that TANGO2 patients have fewer episodes of metabolic decompensation when they are treated similarly to people with fatty acid oxidation disorders. Our research goal is to study TANGO2 patients using a technique called untargeted metabolomics to identify metabolic patterns in the blood that could give us an idea of why they experience episodes. This technique identifies hundreds of compounds instead of only a few dozen. It is a much more comprehensive way to look at chemicals in the blood. Our previous preliminary observations suggest that patients with TANGO2 have low levels of pantothenic acid (or vitamin B5), which is involved in fatty acid processing. Our research goal is to identify a specific metabolic profile in TANGO2 patients, with particular attention to vitamin levels and fat acid oxidation markers. If a definite pattern of deficiency is proven, we may be able to give patients extra amounts of a given vitamin, or other nutrients to make their symptoms better and prevent episodes altogether.
Single Institution Award: $25,000